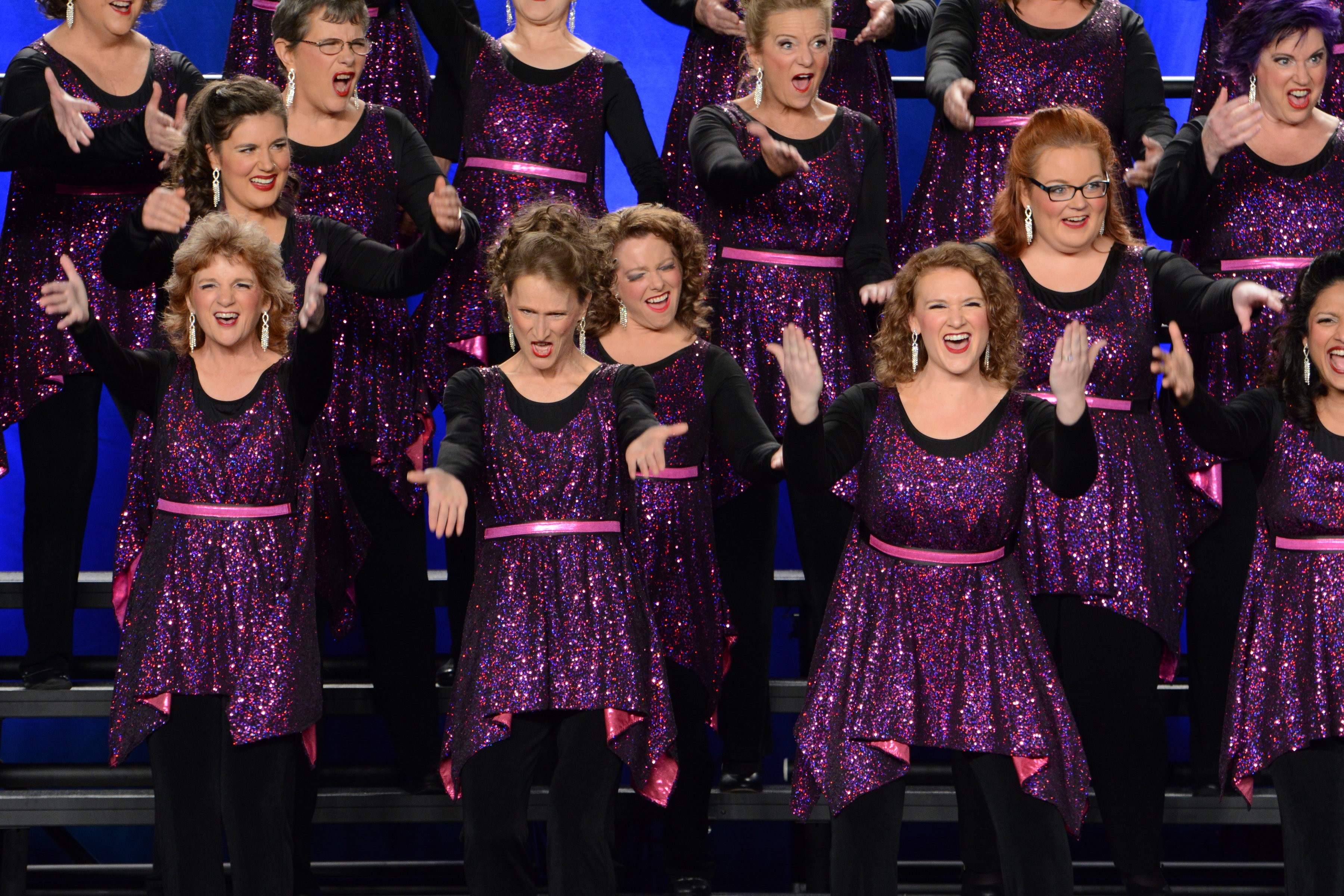 What a ride! Last October, AJoy had an amazing experience in Las Vegas, co-representing Region 13 on the International stage. That was my fourth International experience, second with AJoy, and while I knew intellectually we had plenty of room to grow and learn, it still felt pretty rock solid.
That was a week I'll always treasure. Then we came home and set about following our brilliant director's guidance in achieving even new heights.
So we worked. And worked. And amazingly, it didn't feel like work. It felt right. And good. We had a lot of "Ah ha!" moments and a lot of laughs and even chord-induced tears. By the time we traveled to Spokane for our regional contest, we were ready to take the stage to share with the region all of our accomplishments and love.
And what a busy stage it was! AJoy was so proud to have had FIVE quartets representing us this year — not to mention our 2017 Queens of Harmony, Frenzy, and the 2018 International 11th place medalists, Renegade. That's a lot of quarteting action, and quite a few brave, beautiful women sharing their voices with us. I am so proud to know each and every one of you. You did so well! And LiftOff! Enough said.
Then it was our turn. We wanted to fly, and did we ever! We are so proud of our performance, and even more proud to have earned a berth to represent Region 13 in New Orleans next year. And dare we hope to share the stage with our sisters in Alaska Sound Celebration Chorus as a wildcard entrant? We do dare, and our fingers are crossed!
Coming home, while still buzzing with joy, we were saddened to hear of the loss of another sister in song, Carole Persinger. Many of AJoy sang with and for her. While I didn't have the honor to do so, I did experience her as a coach, and even hosted her at my home in Region 12 many years ago while she was in town coaching my chorus. I'm pretty sure my cat made more of an impression on her than I did — they became quick buds. But she made a huge impression on me, as she did countless others through her love of music.
And the music goes on. This week my daughter's high school choir's presents a two-night performance featuring many Broadway hits. Last night was the first showing, and I was beyond impressed. Each young singer who graced the stage shined, from soloists to small ensembles to the full choir. I am in awe of the poise each showed, and the beautiful voices! And at intermission, a barbershop quartet pulled from the school's recent Music Man performance shared a couple of songs in the lobby. It was a great experience and one that shows music is alive and well in our schools. The kids would have it no other way.
Now the real world is slowly starting to settle back over us. I know come next rehearsal, we'll start working on the list Nikki started before we even left for Spokane. We are ready. Onward and upward, or, as the kids say, Level Up!