Hire Us to perform for you! We have both large and small ensembles that can fit any need.
Our large ensemble can perform for retirement communities, sports venues, music festivals or corporate events.  We sing the national anthem at a Seattle Storm game every year. We also sing our repertoire at the Redmond Winter Lights Festival, Kirkland Summerfest and Tom Douglas' charity Salmon-Chanted Evening at Pike Place Market. During the Holidays we enjoy carolling at the Seattle Premium Outlet Mall in Marysville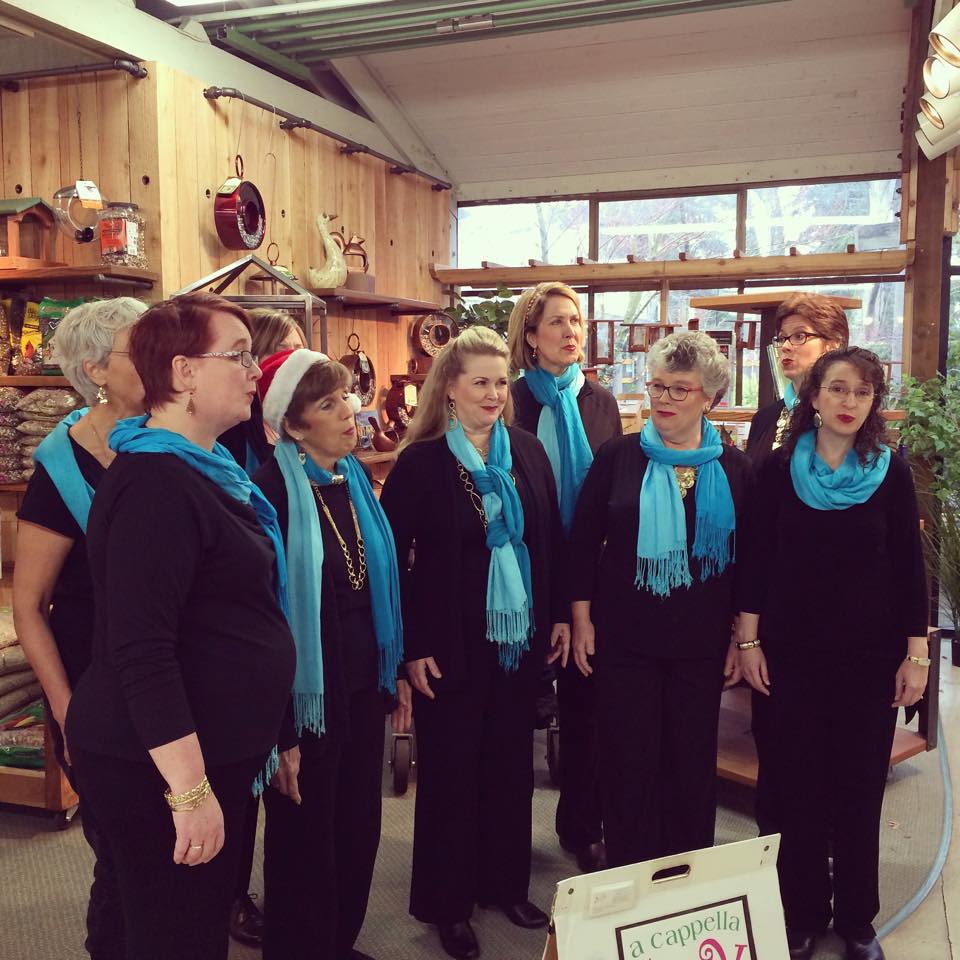 We offer small ensembles, too! When the space or the occasion warrant it, we provide small groups of singers in limited retail spaces like our Molbak's performances in Woodinville or when our Singing Valentines quartets serenade your loved one on Valentines Day!
Click here to see a sample of our full chorus performances.
For more information please contact [email protected]