A Cappella Joy is available to perform for community, corporate, and private events. 
We have both large and small ensembles, including quartets, to meet all your musical entertainment needs. A Cappella Joy has performed for local businesses, public events, retirement communities, sports venues, music festivals, and corporate events. We offer patriotic, general occasion, and holiday repertoires.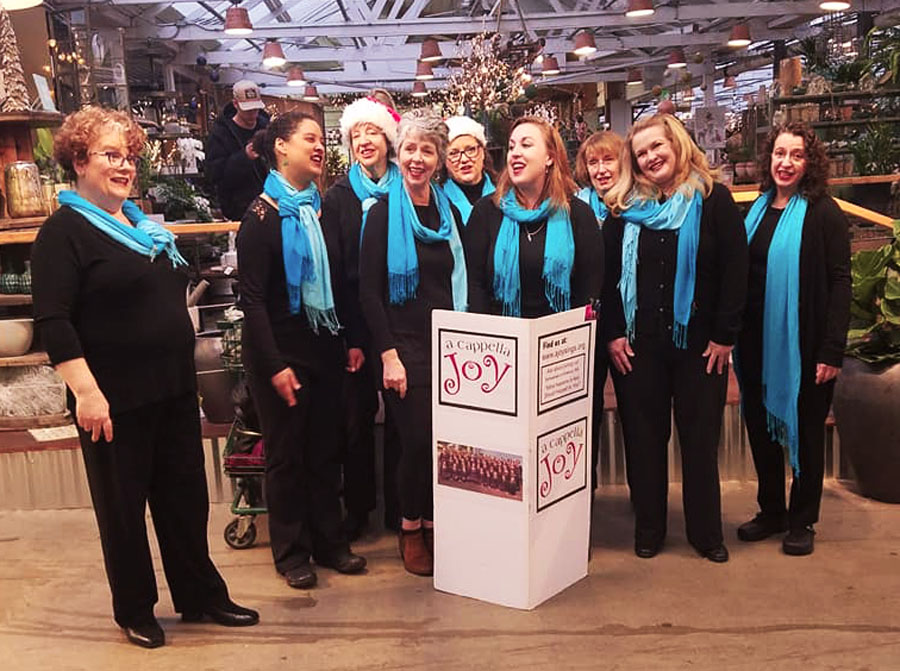 Click here to see a sample of our full chorus performances.
For more information, please contact [email protected]