We are currently fundraising for our trip as a Wild Card competitor at the Sweet Adeline International Competition in Las Vegas in October, 2017. Ajoy is a tax-deductible, 501c3 charitable organization. You can make donations of any amount through PayPal:
Here are some easy ways to support AJoy. Each of these "passive fundraisers" works a little differently, but all of them allow you to donate money to AJoy simply by buying from participating stores.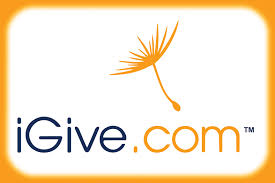 The iGive app allows you to support AJoy every time you shop online! The iGive Button makes it simple. 
Sign up NOW on AJoy's iGive page!
Instructions: Download the iGive application directly from the iGive link above to your computer, smartphone or other device. Just follow the step-by-step instructions on that page. Once installed, the iGive application will send money to AJoy any time you buy from a participating business on that computer or device.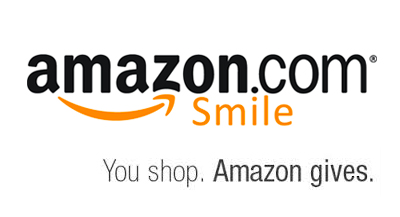 AmazonSmile allows you to support AJoy when you buy on Amazon. Once you register AJoy as your beneficiary, anything you purchase through AmazonSmile will accrue money for AJoy. Remember to do all of your Amazon shopping with the AmazonSmile URL: http://smile.amazon.com.
Please Note: You can find Ajoy on Amazon Smile using our full, formal name: a cappella Joy. You will need to spell it correctly so remember "a cappella" is two words and "cappella" has 2 Ps and 2 Ls.   

eScrip allows you to support AJoy when you shop or dine at participating stores or restaurants. Here is how it works: You register your credit or debit card with eScrip. Then any time you use that credit or debit card at a participating retailer or restaurant, a small percentage of your purchase price is automatically donated to AJoy.
Sign up here: http://www.escrip.com/.  AJoy's eScrip Group ID is 155428863
Note: eScrip does not work at Safeway unless you choose to support a school.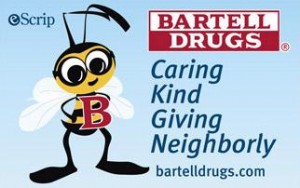 You don't need a debit or credit card for this fundraiser. All you need is a "B Caring" card. You can register it to give donations to AJoy. AJoy's group ID is: 155428863.  For more information, click here.
You can sign up for Bartell Drug's B Caring in one of three ways: in store, online or by phone. Picking it up in the store is probably the easiest way to get the B Caring card. (If you sign up online, note that B Caring is Bartell Drug's eScrip program, so you may need to use your eScrip logon information. Don't worry if you don't remember it, they can retrieve the eScrip information for you.)

If you buy wrapping paper or personalized gifts from Great American, you can send a portion of your sale to AJoy. Click on the link below and follow the instructions.
http://www.gaschoolstore.com/Store/Storefront?t=cbaeee3a-92f0-4182-967e-fad3c9b978a3