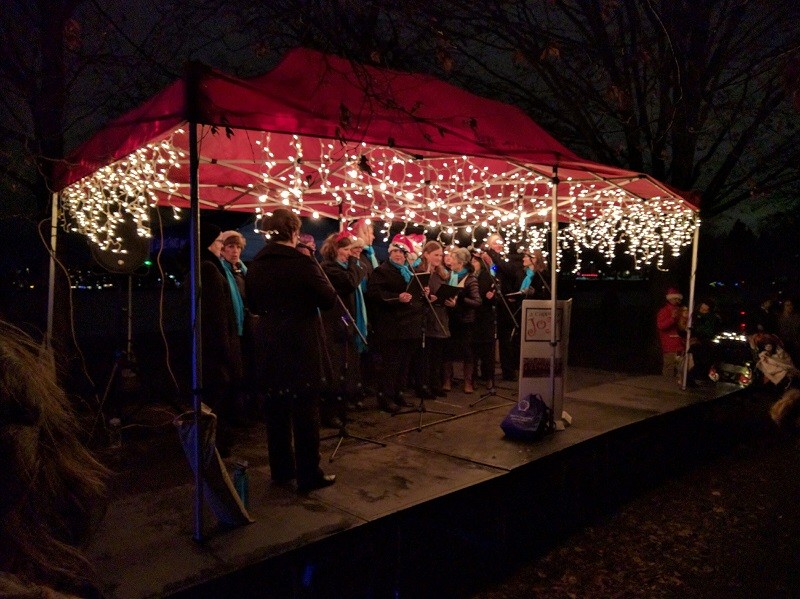 We had a wonderful time at the Greenlake Pathway of Lights. It was windy and cold. The song board was blown away in the middle of the performance. It was not actively raining, but the grass was wet from the rain, and there were big puddles hiding in the dark. But it was beautiful! Luminaries were placed all around the lake by volunteers. People were dressed warm, decorated with blinking lights. It was refreshing to have a festival not commercialized and had the sense of the community.
The audience was enthusiastic and very responsive. They gathered around and applauded us even while we were warming up behind the building. The stage was small and intimate. Kids were playing in front of the stage, and a couple of girls were dancing and singing with us.
We will be developing a wind-proof new board next year.