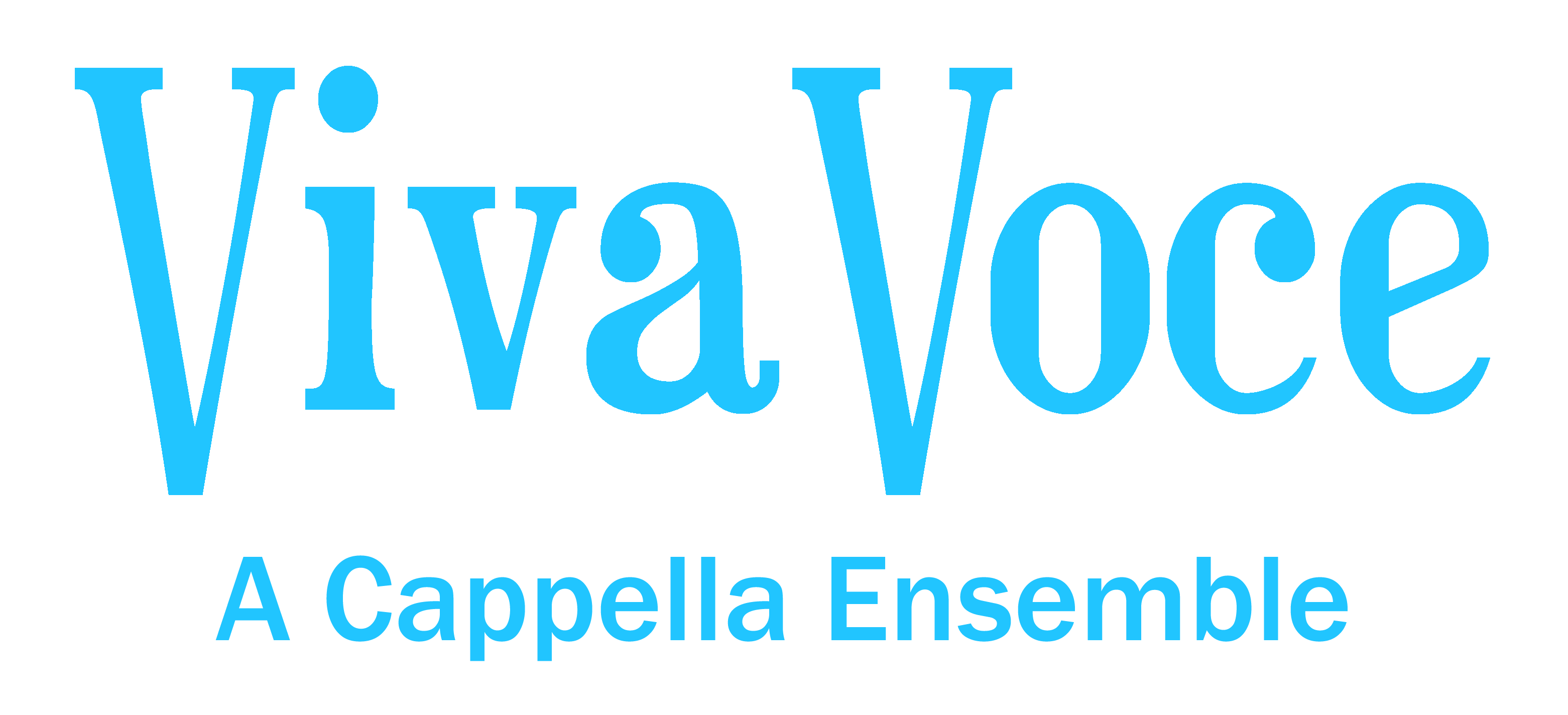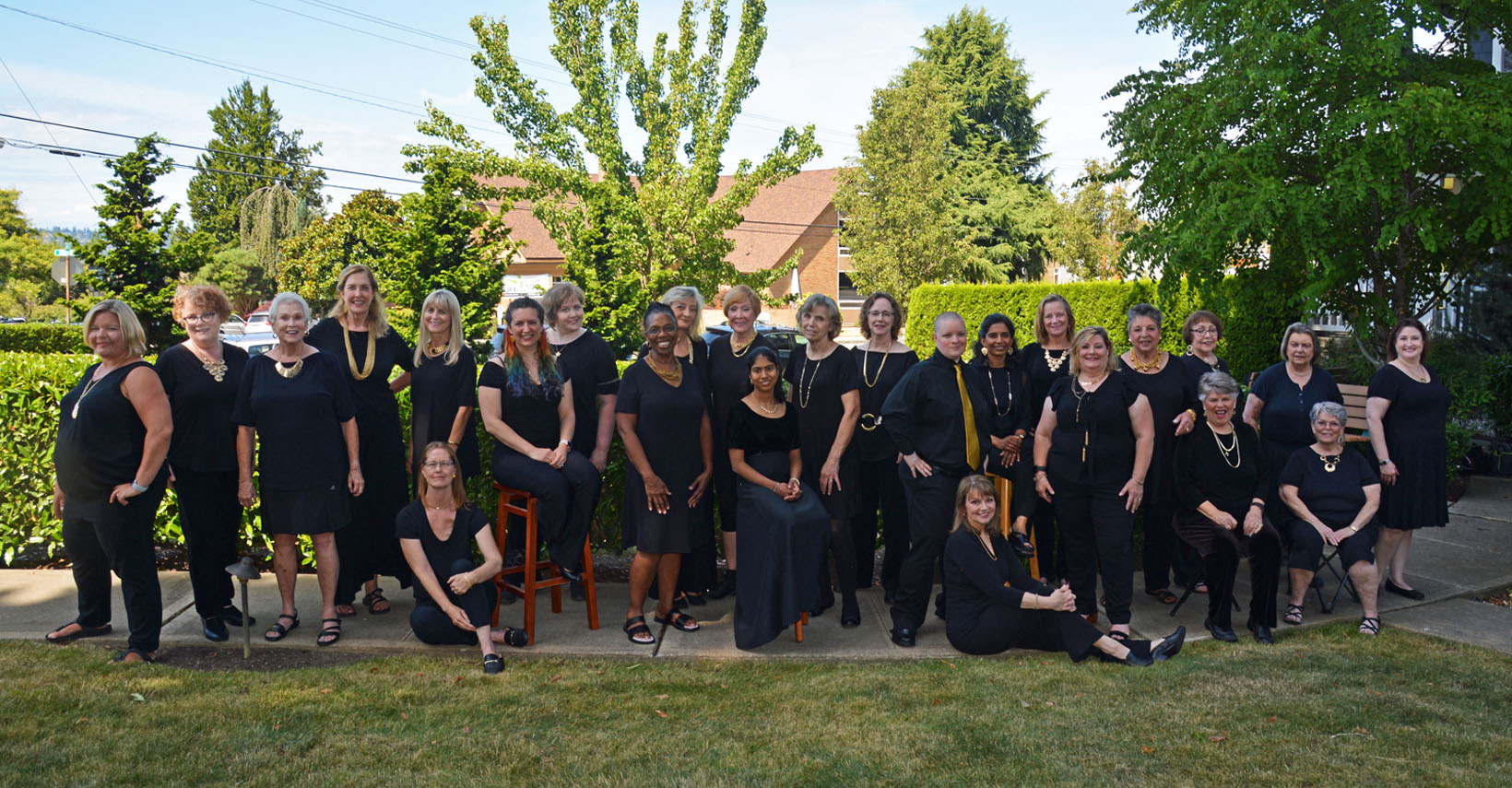 VivaVoce is an a cappella vocal ensemble under the leadership of Sweet Adelines Master Director and Queen of Harmony Nikki Blackmer and Assistant Director Vickie Elliott. VivaVoce (pronounced "VEE-vuh VOH-chay") welcomes singers of all ages who want to sing in a fun, friendly, welcoming group dedicated to excellent musical performance.
We are a unique part of Sweet Adelines International. What makes VivaVoce different?
All rehearsals and performances are held during the daytime.

Members have frequent opportunities to perform in the community.

There are no competition requirements!
Interested in participating?
We welcome guests! Come and see us at rehearsals in Kirkland on Tuesdays from 11 AM - 1 PM at Northlake Unitarian Universalist Church, 308 4th Ave S, Kirkland, WA 98033.
All members, guests, and visitors are required to be fully vaccinated and boosted, wear a properly fitted mask at all times, and attest to health status before each rehearsal. Thank you for helping to keep everyone safe!
Please email us at [email protected] or contact us through our Facebook page to arrange a quick conversation prior to visiting.
Rehearsals are held Tuesdays 11 AM - 1 PM in Kirkland, Washington at Northlake Unitarian Universalist Church.

Prospective members will need to pass an informal, no-pressure audition and provide proof of vaccination status.

Members who do not already belong to Sweet Adelines will need to join Sweet Adelines International and SAI Region 13 as members of A Cappella Joy Chorus; however, VivaVoce will operate independently from A Cappella Joy.

Once you join, chapter dues are $40 a month. Sweet Adelines International dues are currently $100 per year, and regional dues are $36 a year.

VivaVoce will start performing regularly at senior centers, retirement communities, schools, and community events as we move out of the pandemic.

Repertoire will include classic barbershop and contemporary a cappella songs.

Costumes are not required. Members will provide their own performance apparel, typically a nice black outfit with sparkly jewelry and accents.
Directors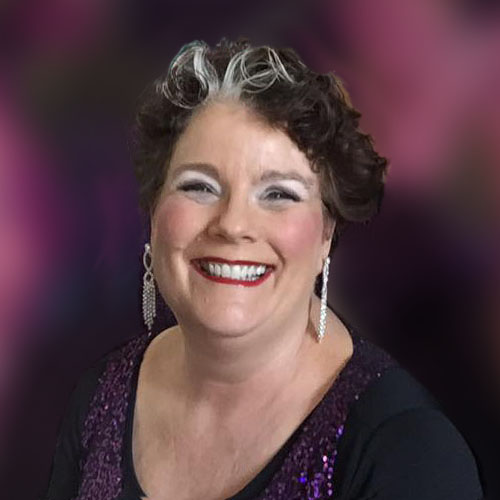 (L) Master Director and Queen of Harmony Nikki Blackmer, Director (R) Certified Director Vickie Elliott, Assistant Director
Looking for entertainment?
VivaVoce can do programs up to 45 minutes in length featuring a selection of familiar, crowd-pleasing songs and informal emceeing. In December, we offer a special holiday package. We can also do recorded birthday and anniversary greetings. Please email us at [email protected] to find out about our entertainment packages!
Sweet Adelines International is a worldwide organization of women singers committed to advancing the musical art form of barbershop harmony. This independent, nonprofit music education association is one of the world's largest singing organizations for women, with some 23,000 members.
VivaVoce, a Division of A Cappella Joy Chorus, is a 501(c)(3) non-profit organization committed to musical excellence and community service. Women of any age, race, nationality, religion, ethnicity, sexual orientation, or gender expression are welcome to audition.